| | |
| --- | --- |
| | Nufufufu... Only Demon Spade can see through Chrome9669's illusions. |
Uploaded Picture List
| | |
| --- | --- |
| | Ano... Chrome9669 supports and loves Chrome and would never leave her behind. |
| | |
| --- | --- |
| | Kufufufu... Chrome9669 supports the pineapple-head, Mukuro Rokudo. |
| | |
| --- | --- |
| | Chrome9669 watches out for vandalism. |
| | |
| --- | --- |
| en | Chrome9669 is a native speaker of English. |
Current Status
Edit
I'm on break and hope to start working here again now that KHR box set has been announced + cross-over elDlive artbook. If you ever need to contact me, [https://discord.gg/sif going here) as IllusionaryRose would be your best bet or on reddit in general.
Re-watch KHR eventually
Would like to complete the KHR concerts.
Wikia Facebook
Edit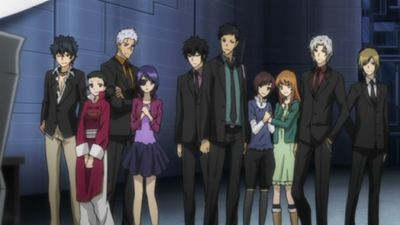 Though the FB page is old news, I am technically an admin there regardless. Reborn! Wikia ver Facebook
Community content is available under
CC-BY-SA
unless otherwise noted.