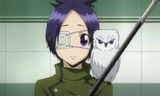 Chrome
: T-This is the... talk page for the article Weekly Shōnen Jump.
This space is for discussing changes to the page. Speculation is not allowed on our talk pages and all questions regarding the series should be directed to
Discussions
, where all your questions will be answered.
I suspect these issues have Reborn on them too, as part of a wrap-around cover like this one, this one, this one. I'm gonna list them here until they can be confirmed. YazzyDream★ 05:17, February 13, 2019 (UTC)
Community content is available under
CC-BY-SA
unless otherwise noted.