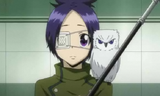 Chrome
: T-This is the... talk page for the article Tsuna Moves.
This space is for discussing changes to the page. Speculation is not allowed on our talk pages and all questions regarding the series should be directed to
Discussions
, where all your questions will be answered.
Who did Tsuna contact?
Edit
Who do you think, Tsuna contacted, thanks to the 9th? He said "It's been a long time", so perhaps it's Dr Shamal? He "erased" Reborn's past so he might know something. Leave me your speculations.. --Black Butler94 18:48, June 13, 2012 (UTC)
Community content is available under
CC-BY-SA
unless otherwise noted.