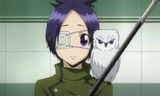 Chrome
: T-This is the... talk page for the article Reborn Wiki.
This space is for discussing changes to the page. Speculation is not allowed on our talk pages and all questions regarding the series should be directed to
Discussions
, where all your questions will be answered.
I've no idea if anybody's around that much anymore, but I'll just propose this idea anyway. In the optional Wiki Features, there's this Category Exhibition wiki lab that, in my opinion, looks pretty nice and adds a visual appeal to our category pages. There's not really a downside to it that I can think of off the top of my head. Thoughts? ChaosVoid (talk) 02:47, July 23, 2013 (UTC)
You mean where images appear for Category pages? ..AlienGamer (Userpage ⁝ Talk) 09:03, July 23, 2013 (UTC)
Sounds good. ..AlienGamer (Userpage ⁝ Talk) 12:12, July 25, 2013 (UTC)
Should be fine.--The Earth. Supporting the Sky, ~Rain~ 13:27, July 27, 2013 (UTC)
This is waaay overdue. Instead of the Vongola Crest at the top of the page, there needs to be a slider. It'd go a long way to making our wiki a lot prettier.
Season 2 of Katekyo Hitman Reborn
[
edit source
]
Will there a season 2 anime of Katekyo Hitman Reborn?180.191.113.199 12:39, November 29, 2014 (UTC)
Update the main wiki page
[
edit source
]
I think that someone should update the main wiki page with like a picture slider, even other main wiki pages is a picture slider and that's only because they have the main wiki page pretty. Fox Kit Princess--Fox Kit Princess (talk) 18:34, March 11, 2015 (UTC) 01:34
Community content is available under
CC-BY-SA
unless otherwise noted.