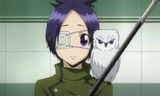 Chrome
: T-This is the... talk page for the article Hana Kurokawa.
This space is for discussing changes to the page. Speculation is not allowed on our talk pages and all questions regarding the series should be directed to
Discussions
, where all your questions will be answered.
peiIt's obvious who her boyfriend is since HE! (heres a hint for you) has the same exact frame and the woman is is in the exact same pose as she is (if you havent figured it out its kyoko's brother but if you dont wanna belive me atleast put it in trivia)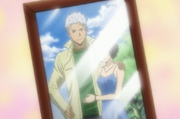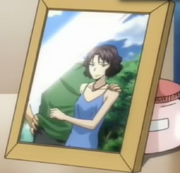 As per Wikia rules found here, we do not formally allow any speculations to be made in the trivia as everyone's opinion is different. Amano never stated that those two ended up together; however, fans are welcome to have their own head canons and theories. Fiamma di Armonia ♥ Chrome9669 03:13, June 10, 2015 (UTC)
Not to burst your bubble, but you realize that there are differences between the photos, right? Yes, similar position, but Ryohei's clothes were different, & Hana's necklace is different, along with her hand and Ryohei's girlfriend having a bracelet and it seems like a slight bigger bust too....
Now, they could have just taken 2 different photos, and I admit that there are similarities... but they are also different... so it can't really be proof... at most, it's something to just mess with our heads...--DMR-TALK 23:05, June 28, 2015 (UTC)
Personality & Appearance
[
edit source
]
Someone should write her personality and personality. --Cococrash11 09:34, August 10, 2010 (UTC)
eh, her personality's kind of already in there, and you can pretty much tell what she looks like from the pictures... The Grammar Guru, Ridiculousnever 00:32, August 11, 2010 (UTC)
Do someone already claim this page because that doesn't some really right? Unless of course it's the editor making sure that all of it's right on this wiki page. Fox Kit Princess--Fox Kit Princess (talk) 10:37, March 12, 2015 (UTC)
Community content is available under
CC-BY-SA
unless otherwise noted.