---
All articles contain
SPOILERS
. READ with caution!
---
Trouble getting started?
Helping out
Featured article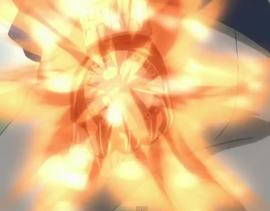 Sky Flames are the rarest and the most comparable to actual flames among all the Dying Will Flames of the Sky. Described as having many mysteries, its characteristic, Harmony, represents a state without contradiction nor flaws in which the balance of the whole is maintained. Bearers of the Sky Flame are said to be exceptionally rare and most of the known ones share the common trait of possessing great insight. (more...)
---
See previous featured articles
Vote for the next featured article
Featured image
The cover image of the character song album RED - famiglia. It features six dashing gentlemen of the Vongola Famiglia – Tsunayoshi Sawada, Kyoya Hibari, Hayato Gokudera, Basil, Takeshi Yamamoto, and Reborn – in a dark, stormy, red background.
---
See previous featured images
Vote for the next featured image
---
Recent questions
Loading RSS data...