Welcome to
a wiki where you'll find all the latest info about
Katekyo Hitman Reborn!
, a series created by
Akira Amano
.
We have over
2,098
articles, so whether it's a technique your favorite character uses, or a weapon used by an enemy, you're likely to find it here on this wiki. If it doesn't exist, help us out by
adding it
. Anyone can edit! So, whether you're
just browsing
, or whether you wish to help us out by editing a few articles, we hope you'll enjoy browsing our wiki!
---
All articles contain
SPOILERS
. READ with caution!
---
Featured article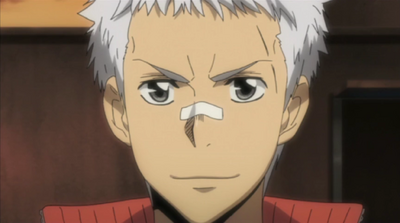 Ryohei Sasagawa is the older brother of Kyoko Sasagawa who is obsessed with boxing. Living life to the extreme, he is a third year student at Namimori Middle School and the captain of the boxing club.
---
Previously featured articles
Community
Trouble getting started?
Helping out
Upcoming Anime Highlights