Line 21:
Line 21:
 

Before the Choice Battle, he suddenly appears before [[Tsuna]] and freezes the [[Vongola Rings]] with his power. His reason for doing so seems to be for Tsuna and his [[Vongola Decimo & Guardians|Guardians]] to unfreeze their Vongola Ring, and, in the process, deactivate the 7 Crystals scattered throughout his island. Every stone that is deactivated will break the ice spike of the same flame type that seals a mysterious being sealed within them, Parvento, which was frozen by Primo and Beatesco's Primo. Gelaro believes that Parvento can wipe out the Vongola.

 

Before the Choice Battle, he suddenly appears before [[Tsuna]] and freezes the [[Vongola Rings]] with his power. His reason for doing so seems to be for Tsuna and his [[Vongola Decimo & Guardians|Guardians]] to unfreeze their Vongola Ring, and, in the process, deactivate the 7 Crystals scattered throughout his island. Every stone that is deactivated will break the ice spike of the same flame type that seals a mysterious being sealed within them, Parvento, which was frozen by Primo and Beatesco's Primo. Gelaro believes that Parvento can wipe out the Vongola.

 

In a confrontation with Tsuna and Guardians at Chapter 7, Tsuna discovered that Gelaro's Flame isn't the Snow Flame, but the Sky Flame in disguise.

 

In a confrontation with Tsuna and Guardians at Chapter 7, Tsuna discovered that Gelaro's Flame isn't the Snow Flame, but the Sky Flame in disguise.

−

After Gelaro revived Parvento, he was defeated in an instant. Tsuna then found him at the door to Parvento's room, and Gelaro wants to join Tsuna and company to finish off Parvento. When Tsuna able to defeated Parvento, Parvento intended to kill Tsuna and the others along with him by self-explosion, however, Tsuna and Gelaro managed to froze the explosion by combined their power. After that, Gelaro reconcile with Vongola.

+

After Gelaro revived Parvento, he was defeated in an instant. Tsuna then found him at the door to Parvento's room, and Gelaro wants to join Tsuna and company to finish off Parvento. When Tsuna able to Parvento, Parvento intended to kill Tsuna and the others along with him by self-explosion however, Tsuna and Gelaro managed to the explosion by their power. After that, Gelaro with Vongola.

 
 
 

==Abilities and Weapons==

 

==Abilities and Weapons==
---
Revision as of 03:12, 15 November 2010
Character Outline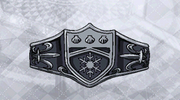 Gelaro is the central antagonist of Fate of Heat III: Yuki no Shugosha Raishuu! and the Vongola Guardian of Snow. He's the teen Boss of the Bertesco Family, an allied Family to the Vongola since the times of Vongola Primo, and is in possession of the Vongola Snow Ring. His territory is the Catafalco Island on the Mediterranean.
Plot Overview
Gelaro thought that the Vongola were the cause of Bertesco remaining at the state since Primo's time, and that Primo used the Bertesco Family as a stepping stone; hence, he influenced his family to remove the Vongola from the surface forever by seeking revenge.
Before the Choice Battle, he suddenly appears before Tsuna and freezes the Vongola Rings with his power. His reason for doing so seems to be for Tsuna and his Guardians to unfreeze their Vongola Ring, and, in the process, deactivate the 7 Crystals scattered throughout his island. Every stone that is deactivated will break the ice spike of the same flame type that seals a mysterious being sealed within them, Parvento, which was frozen by Primo and Beatesco's Primo. Gelaro believes that Parvento can wipe out the Vongola. In a confrontation with Tsuna and Guardians at Chapter 7, Tsuna discovered that Gelaro's Flame isn't the Snow Flame, but the Sky Flame in disguise. After Gelaro revived Parvento, he was defeated in an instant. Tsuna then found him at the door to Parvento's room, and Gelaro wants to join Tsuna and company to finish off Parvento. When Tsuna was able to defeat Parvento, Parvento intended to kill Tsuna and the others along with him by self-explosion; however, Tsuna and Gelaro managed to freeze the explosion by combining their power. After that, Gelaro reconciled with the Vongola.
Abilities and Weapons
Most of Gelaro's powers are probably coming from his Vongola Snow Ring.
Ice/Snow Manipulation - Gelaro has the ability to control or create pillars or pieces of ice/snow. This ability has many sub-abilities as consiquence, depending on the way Gelaro uses this power. Some examples are:
Snow Cataract (Cataratta di Neve, カタレット ディ ネーヴエ)
Snow Arm (Braccio di Neve, ブロッチヨ ディ ネーヴエ)
Cage of Snow (Gabbia di Neve, ガッピア ディ ネーヴエ)
Snow Semblance (Nivare Parvenza, ニヴアーレ パルヴエーぜ)
Regend Rerritory (Reggente Territorio, リジエンテ テッリトーリオ)
Diamond Dust (Polvera di Diamante)
Snow Aurora (Nivare Aurora)
Snow Reindeer (Renne di Neve) - Gelaro's Box Weapon, a reindeer that rushes towards enemies.
Trivia
His name in Italian, can be briefly translated to "Freeze."
In the game, he has a special along with Tsuna called "The Vongola Bond," showing that he feels as part of Vongola too.

Template:Vongola Famiglia & Allies
Community content is available under
CC-BY-SA
unless otherwise noted.